About DORBLU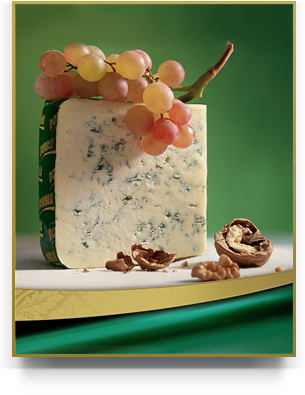 Take a look at these works of art!
The cheesemaking masters use exclusively top quality ingredients. Their precise approach to work has given us real masterpieces. They have been created thanks to a century of experience which brought a sincere love for cheese. The authors combined them under the name DORBLU (D'or blu), which means "blue gold" in French.
Lovers of blue cheeses appreciate DORBLU for its unique taste and personality. The delicate, creamy DORBLU streaked with piquant fine blue mould is a special pleasure for daily memorable moments. Do not deny yourself the pleasure of being alone with this incomparable flavour.
"Because I love DORBLU"